SystemC Evolution Day 2019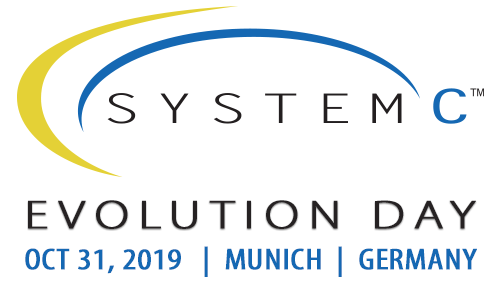 Workshop on the evolution of SystemC standards
Thursday, October 31, 2019
Holiday Inn Munich City, Germany
View the presentations from SystemC Evolution Day 2019
Registration fees €25 (Advance until 27 Sept) | €35 (on-site) plus 19%VAT
The fourth SystemC Evolution Day is a full-day, technical workshop on the evolution of SystemC standards to advance the SystemC ecosystem. In several in-depth sessions, selected current and future standardization topics around SystemC will be discussed in order to accelerate their progress for inclusion in Accellera/IEEE standards.
SystemC Evolution Day is intended as a lean, user-centric, hands-on forum bringing together experts from the SystemC user community and the Accellera Working Groups to advance SystemC standards.
Date / Time: October 31, 2019 (day after DVCon Europe 2019) | 09:30 - 18:00
Location: Holiday Inn Munich City Centre, Hochstrasse 3, 81669 Munich, Germany | Hotel details
Submissions / Questions: Email This email address is being protected from spambots. You need JavaScript enabled to view it.
Organization Team:
Oliver Bell, Intel (Chair)
Martin Barnasconi, NXP
Andrew Stevens, Infineon
Ola Dahl, Ericsson
Philipp A. Hartmann, Intel
Volkan Esen, Infineon
Ingo Feldner, Bosch
Tran Nguyen, ARM
Manfred Thanner, NXP
Jerome Cornet, ST
Agenda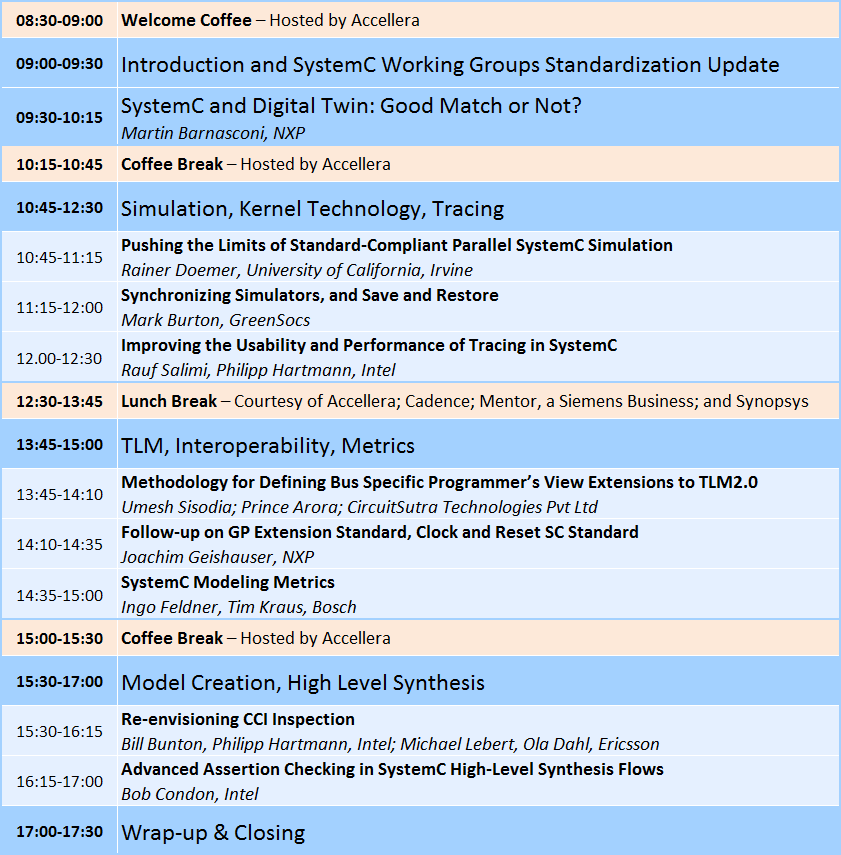 Read more!
Special thanks to the SystemC Evolution Day event sponsors